Greetings from the Chairperson of the Executive Committee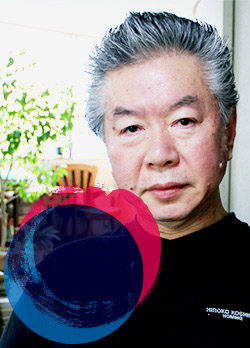 The festival started in 2005 as the "Odoru Akita" International Dance Festival in commemoration of Baku Ishii & Tatsumi Hijikata, and is now in its 8th year. In 2020, the festival was cancelled due to the Corona disaster that struck the world. Although we barely managed to hold the festival for the following two years, we were unable to organize a program worthy of the name "International Dance Festival".
With the Corona Disaster finally beginning to show its exit and restrictions on overseas travel becoming less restrictive, this year we will hold the "Tatsumi Hijikata Memorial International Dance Selection" as a program worthy of the name "International Dance Festival".
From the world to Akita. And from Akita to the world.
The Executive Committee is making every effort to make Akita a cultural crossroads of the world, and we are preparing to welcome you all.
We look forward to seeing you in Akita at the end of October, when the autumn leaves are in full bloom.
Hiroshi Takado, Chairperson of "Odoru Akita" Executive Committee
President and Representative Director, Akura Co., Ltd.
President, Akita City Omachi Shopping Street Promotion Association.